Welcome to the Back Yard Beekeepers Association
Save the date for these upcoming events!
Tuesday, November 29th – November Annual Meeting – Featuring Anthony Planakis – Official beekeeper for the New York City Police Department for 20 years.  Anthony will be sharing some of the interesting jobs that he had the pleasure of performing.  He will also tell us about filming with Mike Rowe of "Dirty Jobs".  
Mondays, January 9, 16, 23 & 30th – Bee School 2023 – BYBA Vice President, Andy Hatt, will be leading a 4-session course, giving participants a great foundation in beekeeping.  
For more info on upcoming Meetings and Workshops, please see our Calendar of Events.
"The mission of BYBA is to provide our membership with a forum for sharing knowledge and mutual interests in beekeeping, and to educate and promote the benefits of beekeeping to the public."
Welcome to the Back Yard Beekeepers Association. With over 250 members, our association has grown to become one of the Nation's largest regional clubs for beekeeping hobbyists. Some of our members are just getting started as beekeepers, and some have enjoyed this hobby for years. All share an interest in the wonderful and remarkable world of the honey bee.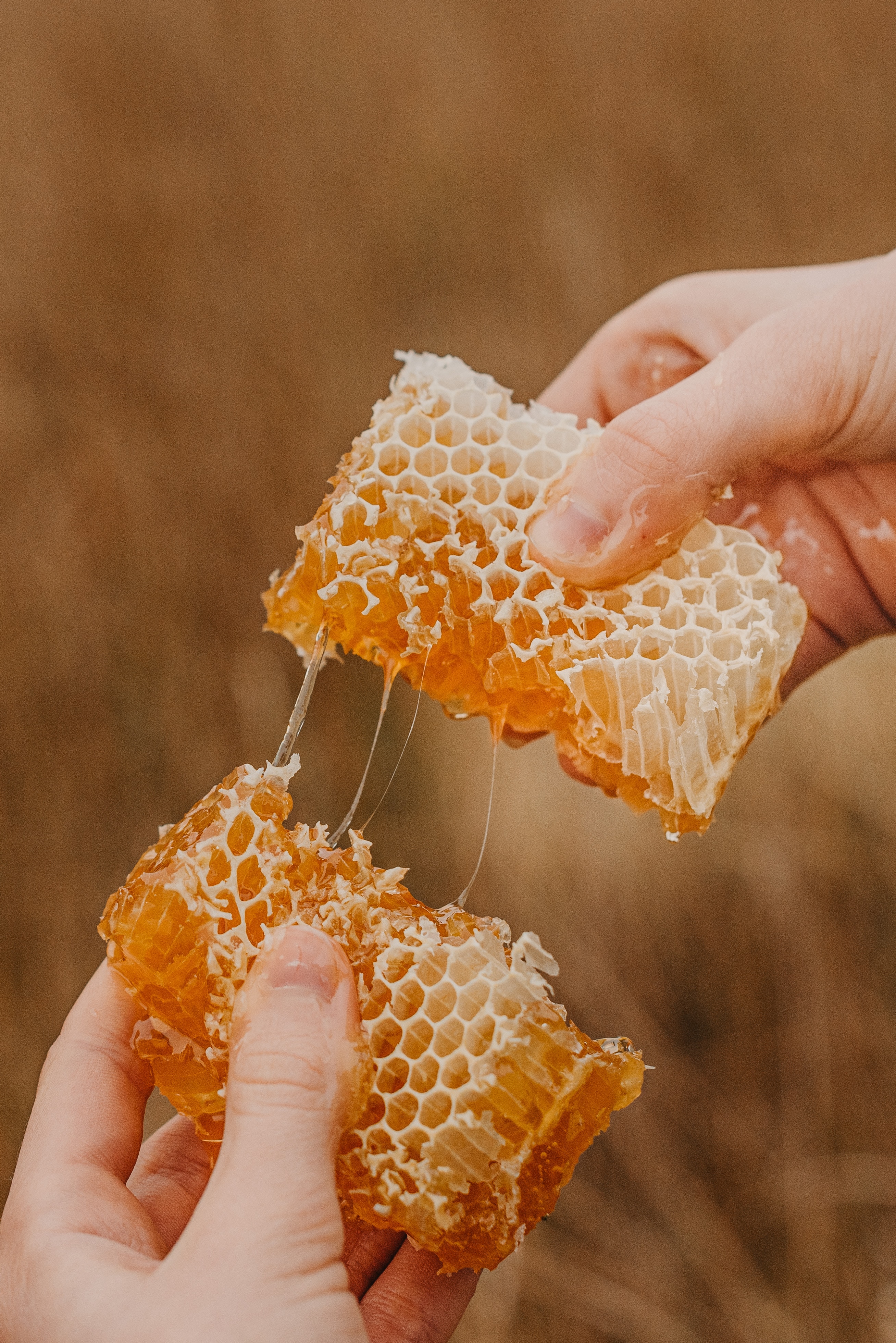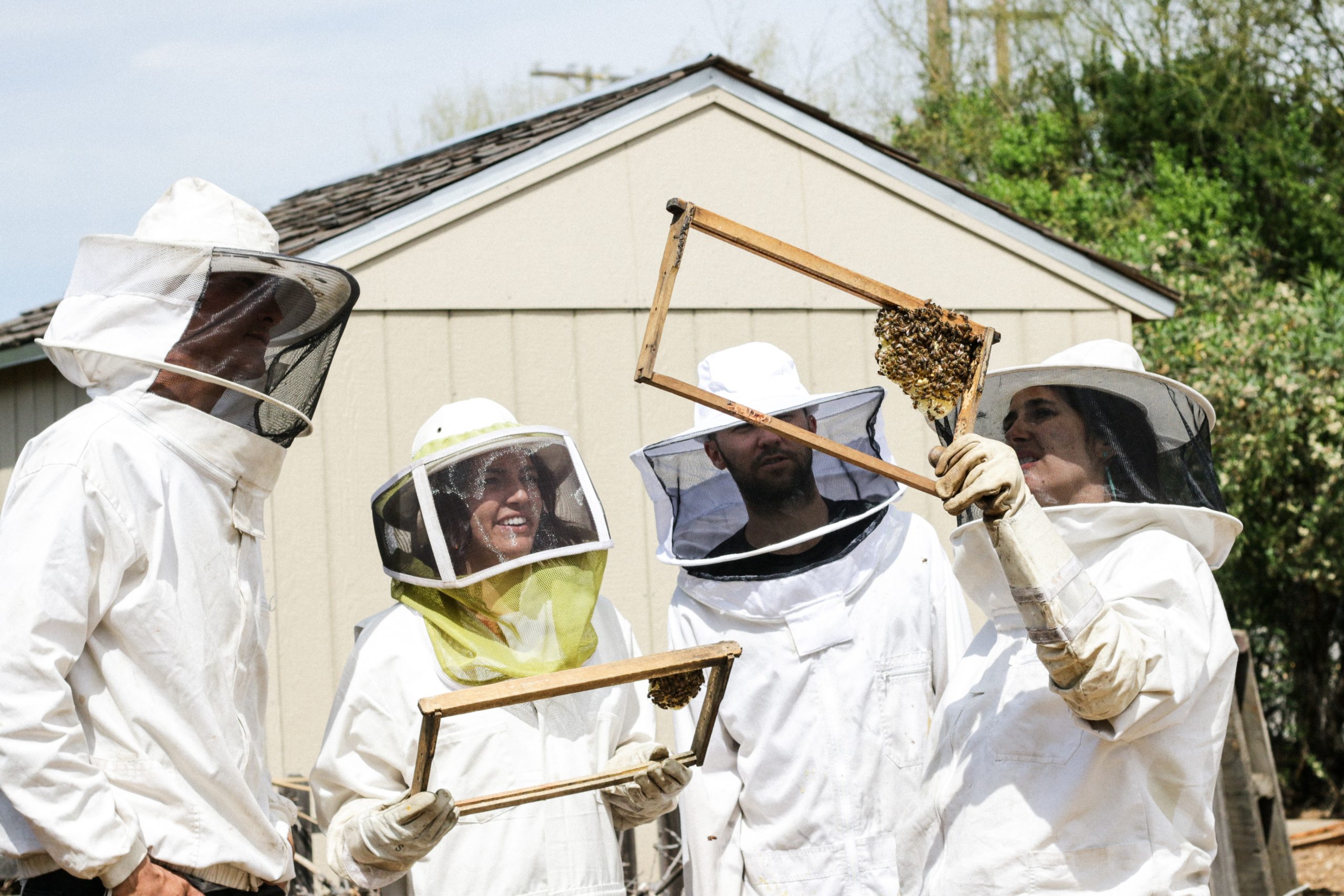 The purpose of the BYBA is to provide our membership with interesting and practical information about honey bees and the "how-to's" of beekeeping. The club also provides the general public with educational programs about honey bees and the benefits of bees and beekeeping in our communities.
The BYBA is a 501(c)3 non-profit, charitable organization.
November Annual Meeting featuring:
Anthony Planakis
Beekeeper for the New York Police Department
My first introduction to Honey Bees was on the island of Crete back in 1971-72.  Unfortunately it wasn't a pleasant introduction. My grandmother had told me to go to the olive groves to see my father and my uncle who were in the process of extracting the honey. I, being 10 years old, a clueless kid had no idea what she was talking about.  When I proceeded into the field, I saw two men dressed in white, called out to my father, my father turned around, arms flailing, telling me to stay back.  I didn't understand  and the honey bees attacked me.
Years later, my father started keeping bees at our house in Sandy Hook, CT.  After my experience in Greece, I wanted no part of it.  I was hesitant and reluctant to go anywhere near the hives.  It wasn't until my father explained to me what I was missing.  He had me actually sit there and watch them.  He put my hand at the hive entrance and what really amazed me was that when the bees came out it was as if they smelled my finger and walked back in.  I looked at him inquisitively and asked what just happened.  He explained those are the guard bees.  They saw that you weren't a threat and they walked back in. That was 1977. I took over one of the hives and I never looked back. I was just fascinated by them.
Fast forward to 1994.  I was in the New York City Police Department in the Academy.  They asked what your interests and hobbies were in civilian life?  I put down heating ventilation and air-conditioning, electrical construction, beekeeping, among other things.  The rest was history. I was the official beekeeper for the NYPD for 20 years and I was the first police officer to actually start and finish in that same position.
I'll be telling some of the interesting jobs that I had the pleasure of handling and, from an investigative point, coming to the conclusion of what caused a swarm or absconding. Later on, filming with Mike Rowe of "Dirty jobs"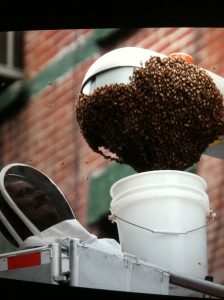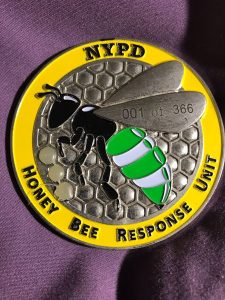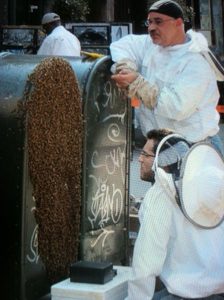 Our general membership meetings are held on the last Tuesday of most months at 7:30 PM at the Norfield Church in Weston, CT.
Please see our Calendar of Events for details.

64 Norfield Rd
Weston, CT 06883