Welcome to the Back Yard Beekeepers Association
Bee School is Back!



Learn about Beekeeping over a Four-Session Course offered by The Back Yard Beekeepers Association
Two ways to Attend!
In-Person or via Zoom: Mondays, January 10th through February 7th, 7-9 pm
"The mission of BYBA is to provide our membership with a forum for sharing knowledge and mutual interests in beekeeping, and to educate and promote the benefits of beekeeping to the public."
Welcome to the Back Yard Beekeepers Association. With over 250 members, our association has grown to become one of the Nation's largest regional clubs for beekeeping hobbyists. Some of our members are just getting started as beekeepers, and some have enjoyed this hobby for years. All share an interest in the wonderful and remarkable world of the honey bee.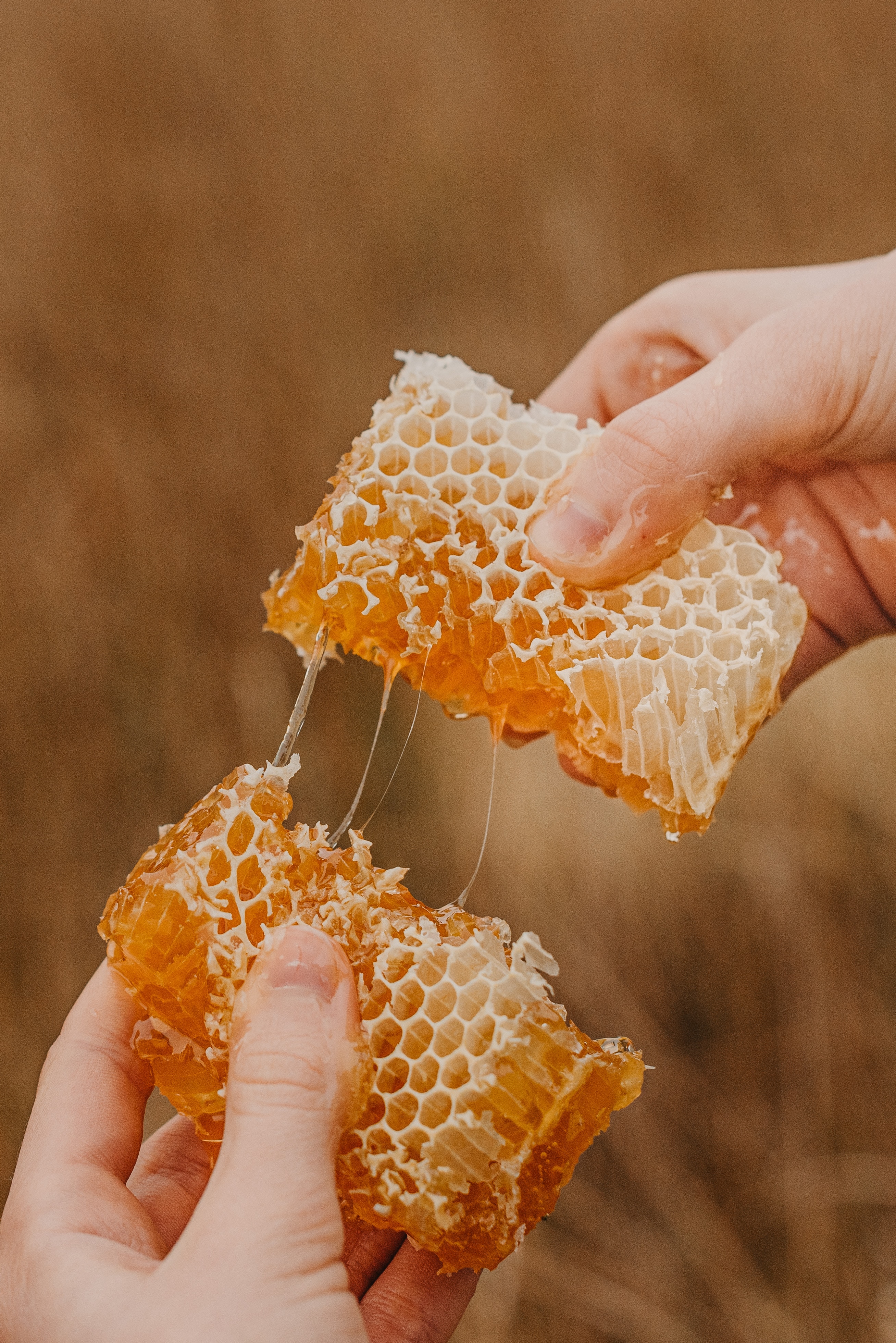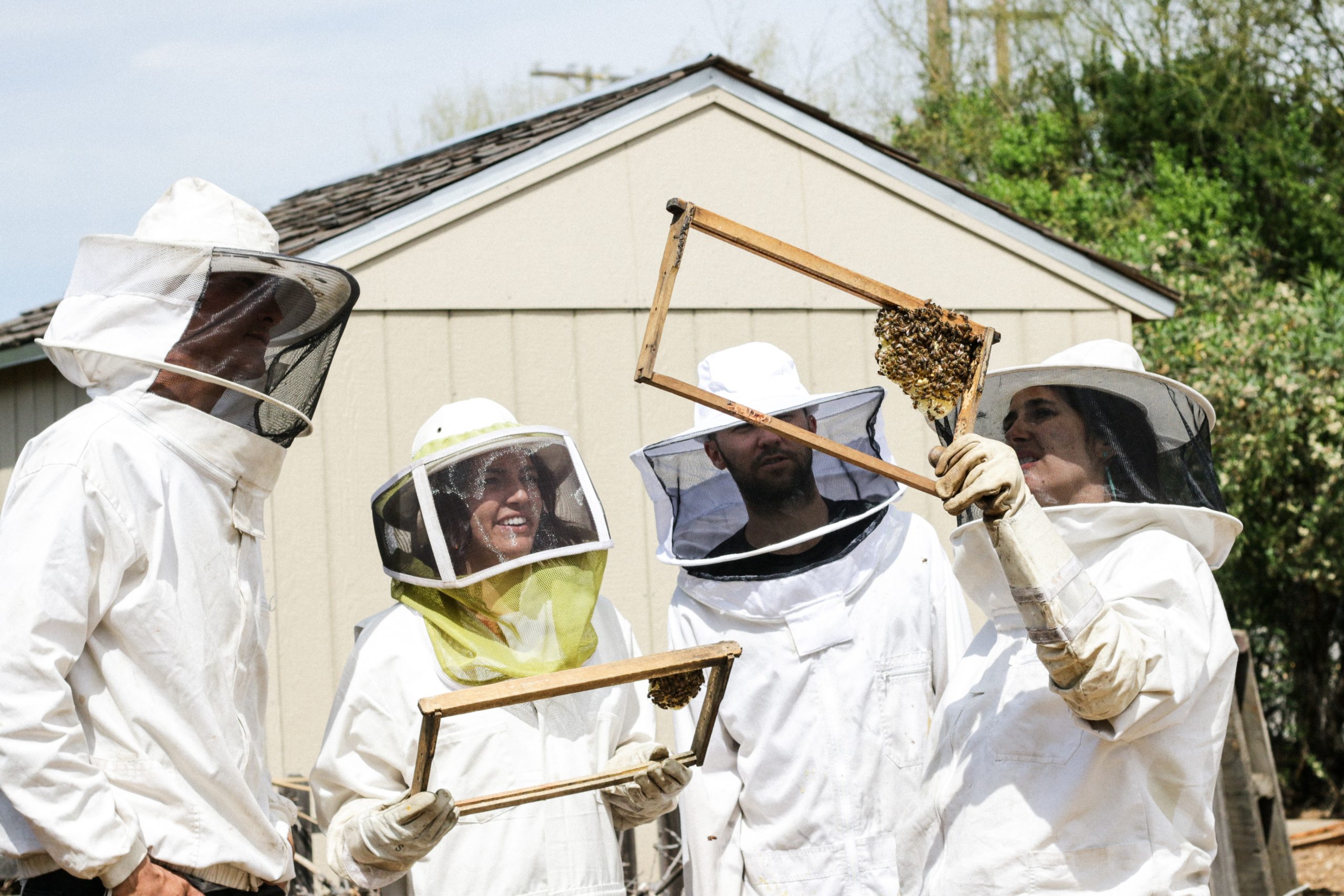 The purpose of the BYBA is to provide our membership with interesting and practical information about honey bees and the "how-to's" of beekeeping. The club also provides the general public with educational programs about honey bees and the benefits of bees and beekeeping in our communities.
The BYBA is a 501(c)3 non-profit, charitable organization.
Join Us at 7:30 PM, Tuesday, February 22nd  for our First General Meeting of 2022 with Guest Speaker Evan Abramson !
The meeting will be held via Zoom
Designing Biodiversity in the Anthropocene:
Landscapes and Corridors to Support Wild Pollinators 
Tuesday, February 22nd at 7:30pm
Presented by:  Evan Abramson, M.Sc.
Principal, Landscape Interactions
Humanity's impact on the Earth is now so profound that a new geological epoch has been declared. The Anthropocene is defined by rising carbon emissions and sea levels, the mass extinction of species and the transformation of land by development. One million species are threatened with extinction globally, including over half of the native bee species in North America.
Biodiversity should be seen as a key ally in dealing with climate change, however, not as a victim of it. Animal and plant species diversity means ecological resiliency: crucial in an era of unpredictable climate and more frequent, intense and longer weather extremes.
Farms, wildlands, sub/urban greenways and rural communities provide immense opportunities for expanding regional biodiversity through the implementation of native pollination systems corridors. What happens at the pollination scale has repercussions all the way through the food web to the largest predators and humans. Yet most efforts to restore pollinator habitat to date have increased the numbers of a few common species, not the range of wild pollinators needed for ecosystem resiliency. "Seeing lots of bees" does not necessarily mean that a landscape is pollinator-friendly.
Since 2019, Landscape Interactions has worked across the Northeast to design, plan and implement functionally diverse native pollinator habitat by targeting the species at risk in each project location. By publishing scalable, replicable models of habitat design and restoration online for free, the building blocks for a regional network of resilience are already being created.
About the Speaker
Evan Abramson, M.Sc. is a results-driven designer and planner on a mission to rebuild biologically diverse ecosystems through pollinator-plant interactions. As Founder and Principal of Landscape Interactions, he works closely with project partners along every step of the process, from conception through design, implementation and maintenance. Since 2019, Landscape Interactions has been responsible for nearly 200 acres of habitat installed in the Northeast, specifically targeting at-risk bee and butterfly species for each project location.
Our general membership meetings are held on the last Tuesday of most months at 7:30 PM at the Norfield Church in Weston, CT.
Please see our Calendar of Events for details.

64 Norfield Rd
Weston, CT 06883
Workshops - 2022
Please note: BYBA workshops are open to members and their guests.
Additional workshop information will be posted soon.
TBD , 2022
Workshops - 2021
Please note: BYBA workshops are open to members and their guests.
Additional workshop information will be posted soon.
TBD , 2021 Hive Setup & Bear Fence BYBA Board
March , 2021 CSI: Dead Out - Why Did They Die?
April , 2021 Hiving Package Bees - Hive Inspection #1
September 25, 2021 Winter Prep Workshop w/ David Blocher & Rick Glover
Workshops - 2020
Please note: BYBA workshops are open to members and their guests.
Additional workshop information will be posted soon.
Sunday, February 23, 2020 Hive Setup & Bear Fence BYBA Board (Norfield Grange, Weston, 11am)
Saturday, March 14, 2020 CSI: Deadout David Blocher (BYBA Bee Yard, Easton, 11am)
Sunday, April 5, 2020 Hiving Package Bees & 1st Inspection Ellen Zampino (BYBA Bee Yard, Easton, 11am)
Monthly Meetings - 2021
February 23, 2021 Rose-Lynn Fisher: Bee, via Zoom
March 30, 2021 Robyn Underwood - COMB Project
April 27, 2021 Jennifer Berry - TBD
May 25, 2021 Sam Comfort - The Good, The Bad, and the Bugly: Recent efforts to simplify a complex bee world
June 29, 2021 Ice Cream Social at LaChat Farm
July 27, 2021 Dan Conlon - Queen Assessment
September 28, 2021 Mary Duane - Honey Judging
October 26, 2021 Nick Hoefly of Astor Apiaries - Beekeeping in the Big Apple
November 30, 2021 Michael Lund - Building your own Equipment
Monthly Meetings - 2020
February 25, 2020 David Tarpy: Coming out of Winter
CANCELED: March 31, 2020 Dan Conlon: Looking for Queens in all the Right Places
CANCELED: April 28, 2020 Anthony Planakis: NYC Bees, A Day in the Life
CANCELED: May 19, 2020 Wyatt Mangum: Topic TBD
CANCELED: June 30, 2020 Dinner & Silent Auction
CANCELED: July 28, 2020 Dan Conlon: Looking for Queens in all the Right Places
September 29, 2020 Tammy Horn: Beeconomy, Women and Bees, and Trade/Global Markets
October 27, 2020 Patty Pulliam & Ellen Zampino: Cleaning and Crafting with Beeswax
November 17, 2020 Howland Blackiston: Mead Making
Monthly Meetings - 2019
January 29, 2019 Jamie Ellis: The Indispensible Nuc
February 26, 2019 Aaron Morris: Masterful Beekeeping
March 26, 2019 Sam Ramsey: Varroa Mites
April 30, 2019 Ed & Marion Szymanski: Planting for Pollinators / Neighborhood Mite Monitoring
May 21, 2019 Grai St. Clair Rice: Bees in the Garden, a Dance with Evolution
June 25, 2019 Dinner & Silent Auction
September 24, 2019 Kim Flottum: Second Season
October 29, 2019 Katie Lee: Queen-Rearing – Selecting Breeder Colonies
November 19, 2019 (was November 26) Larry Connor: The Increase Nucleus as Support Hive in the Backyard Apiary and the Bee Breeding Program
Monthly Meetings - 2018
January 30, 2018 Howland Blackiston: JeoparBee
February 27, 2018 Kirsten Traynor: Over The Atlantic: European Intensive Hive Management
March 27, 2018 Christy Hemenway: Top Bar Hives
April 24, 2018 Roberta Glatz: The Biology of Swarming
May 22, 2018 Peter Borst: Harvesting Honey, Let Me Count the Ways
June 26, 2018 Pot Luck Dinner and Silent Auction
September 25, 2018 Richard Cowles: The Queen of Your Dreams
October 30, 2018 Dewey Caron: Working toward Natural/Treatment-free Colony Management
November 27, 2018 Bill Hesbach: Over-wintering
Monthly Meetings - 2017
January 31, 2017 Sharp Eatman: Wild bees
February 28, 2017 Aaron Morris: Topic TBA
March 28, 2017 Carl Jurica: Raising local queens
April 25, 2017 Frederique Keller: Apitheraphy
May 23, 2017 Christina Grozinger: Partnering with beekeepers
June 27, 2017 Dinner & Silent Auction Meeting
September 26, 2017 Tom Seeley: Honey bees in the wild
October 31, 2017 Kirk Webster: The Evolution of Darwinian Beekeeping.
November 28, 2017 Jennifer Berry: Varroa Virulence
Monthly Meetings - 2016
January 26, 2016 Alison Gillespie, author: Hives in the City
February 23, 2016 Jonathan Snow, PhD. Barnard on Housewarming: Thermoregulation in Honey Bee Colonies
March 29, 2016 Dr.John Boyce M.D., Yale on Honey as Medicine
April 26, 2016 Roberta Glatz, NYS, on Bee Stings & What You Can Do About It
May 24, 2016 James Wilkes on Hive Tracks: Using Technology for Record Keeping
June 28, 2016 Dinner & Silent Auction
September 27, 2016 Anne Frey on Mistakes in Beekeeping
October 25, 2016 Brenna Traver, Penn State, on Honey Bee Pathogens
November 15, 2016 Jennifer Tsuruda, Clemson, on Behavioral resistance to Varroa
Monthly Meetings - 2015
January 27, 2015 Sam Droege (meeting cancelled due to snow.)
February 24, 2015 Dr. Meghan Milbrath on Keeping a Healthy Hive
March 31, 2015 Izzy Hill on beneficial nematodes for small hive beetle control
April 28, 2015 Sam Droege on The Glorious Diversity of Other Bees.
May 26, 2015 Wyatt Mangum Ph.D on Queen Introduction
June 30, 2015 Dinner & Silent Auction Meeting
September 29, 2015 Juliana Rangel Posada on Reproductive Biology of Honey Bees
October 27, 2015 Sam Comfort on Future Zombee Apocalypse
November 17, 2015 Michael Fairbrother of Moon Light Meadery on Mead