David Tarpy – Coming out of Winter
Early spring is not only the most tenuous time for colonies and beekeepers, it is a very busy time for the bees. Understanding the biology of the bees during this time helps beekeepers minimize winter losses, maximize honey production, and succeed in the following year.
About the Speaker

David Tarpy is a Professor of Entomology and the Extension Apiculturist at North Carolina State University since 2003. As Extension Apiculturist, he maintains an apiculture web site dedicated to the dissemination of information and understanding of honey bees and their management, spearheads numerous extension projects (such as the 2005 New Beekeeper Cost-sharing program that created hundreds of new beekeepers within the state), and launched the Beekeeper Education & Engagement System (BEES) – an exciting online learning resource for knowledge and understanding of bees and beekeeping. His research interests focus on the biology and behavior of honey bee queens in order to better improve the overall health of queens and their colonies. Specific research projects include understanding the effect of multiple mating on colony disease resistance, using molecular methods to determine the genetic structure within honey bee colonies, and the determining the regulation of reproduction at the individual and colony levels. His work has provided some of the best empirical evidence that multiple mating by queens confers multiple and significant benefits to colonies through increased genetic diversity of their nestmates, particularly through increased tolerance to numerous diseases. More recently, his lab group has focused on the reproductive potential of commercially produced queens, testing their genetic diversity and mating success in an effort to improve queen quality.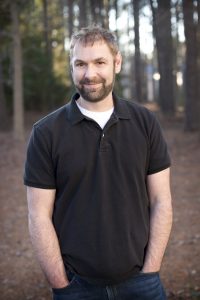 Join members of the 300+ strong Back Yard Beekeepers Association in a course designed to provide the complete novice with all the information needed to get started keeping bees this spring.
Our general membership meetings are held on the last Tuesday of most months at 7:30 PM at the Norfield Church in Weston, CT.
Please see our Calendar of Events for details.

64 Norfield Rd
Weston, CT 06883