Dr. Dewey M Caron
Evaluating your spring colony
Have you looked yet to determine if your bees survived winter? Average losses for Connecticut beekeepers were 49.76% last year, according to the Bee Informed survey (51 individual respondents with 448 fall colonies) – well above the average overwintering losses, the highest of New England states and well above the 32.2% average loss of US beekeepers. Colonies in late March can be weak, just right or strong (the Goldilocks evaluation). Survivors need attention relative to their strength in April. I will discuss how to approach early spring management of surviving colonies.
About the Speaker
Dr. Dewey M. Caron  Emeritus Professor of Entomology & Wildlife Ecology, Univ of Delaware, & Affiliate Professor, Dept Horticulture, Oregon State University.  After retirement in 2009, I moved to Portland, OR to be closer to grandkids.  In retirement I remain active in bee education, writing for newsletters, giving Bee Short Courses, assisting in several Master beekeeper programs, and giving presentations to local, state, and regional bee clubs.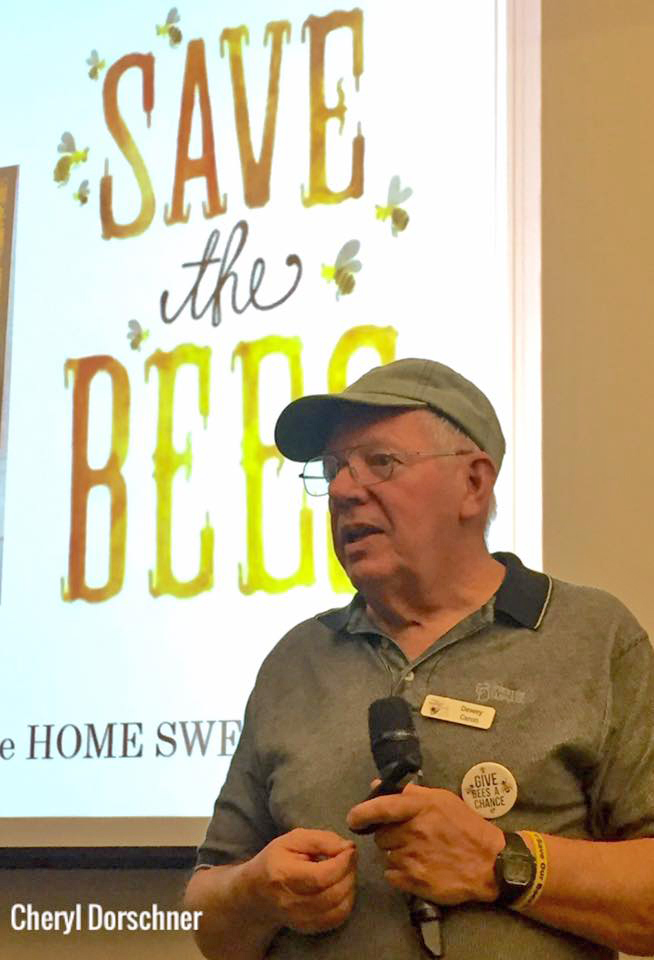 Join members of the 300+ strong Back Yard Beekeepers Association in a course designed to provide the complete novice with all the information needed to get started keeping bees this spring.
Our general membership meetings are held on the last Tuesday of most months at 7:30 PM at the Norfield Church in Weston, CT.
Please see our Calendar of Events for details.

64 Norfield Rd
Weston, CT 06883