Tammy Horn Potter – Beeconomy, Women and Bees, and Trade/Global Markets
Tammy's book, Beeconomy, What Women and Bees Can Teach Us about Local Trade and the Global Market, blends her travels to five continents, meeting and working with beekeepers, with practical tips in the apiary.
Queen bee. Worker bees. Busy as a bee. These phrases have shaped perceptions of women for centuries, but how did these stereotypes begin? Who are the women who keep bees and what can we learn from them? Beeconomy examines the fascinating evolution of the relationship between women and bees around the world. From Africa to Australia to Asia, women have participated in the pragmatic aspects of honey hunting and in the more advanced skills associated with beekeeping as hive technology has advanced through the centuries.
Synthesizing the various aspects of hive-related products, such as beewax and cosmetics, as well as the more specialized skills of queen production and knowledge-based economies of research and science, noted bee expert Tammy Horn documents how and why women should consider being beekeepers. The women profiled in the book suggest ways of managing careers, gender discrimination, motherhood, marriage, and single-parenting — all while enjoying the community created by women who work with honey bees. Horn finds in beekeeping an opportunity for a new sustainable economy, one that takes into consideration environment, children, and family needs.
About the Speaker
Tammy Horn Potter began working bees with her grandfather in 1997. She's published three books: Bees in America (2005); Beeconomy: What Women and Bees Teach Us about Global Trade (2012); and Flower Power: Establishing Pollinator Habitat (2019). She has been the KY State Apiarist since 2014 and serves on five boards, Project Apis M, Eastern Apiculture Society, Green Forests Work, Foundation for the Preservation of Honey Bees and KY State Beekeepers Association.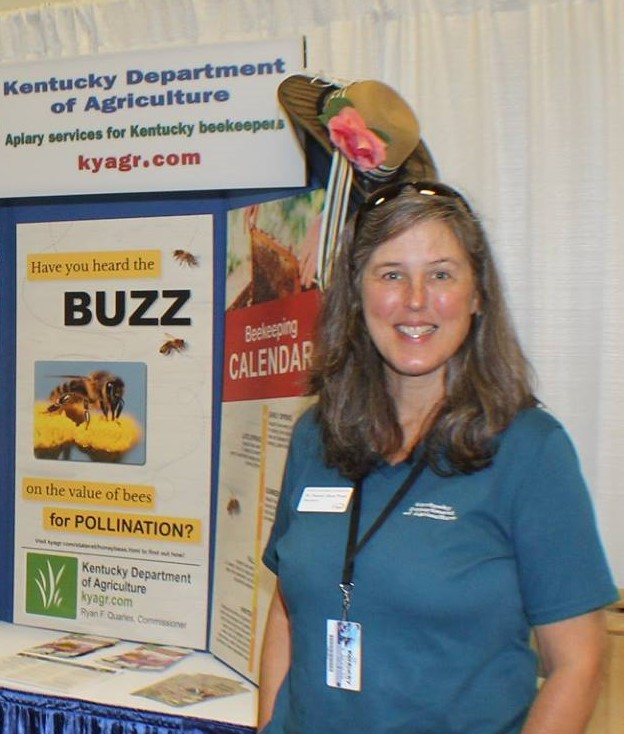 Join members of the 300+ strong Back Yard Beekeepers Association in a course designed to provide the complete novice with all the information needed to get started keeping bees this spring.
Our general membership meetings are held on the last Tuesday of most months at 7:30 PM at the Norfield Church in Weston, CT.
Please see our Calendar of Events for details.

64 Norfield Rd
Weston, CT 06883