Did you know that you are required to register your hives with the State of Connecticut annually? The online registration process is at elicense.ct.gov.
The first step is to establish an account, verify your email, then log back into the system. Look for the "Nursery & Honeybee Registration" link.  While registering your bees, you can also sign up to receive swarm notifications by county.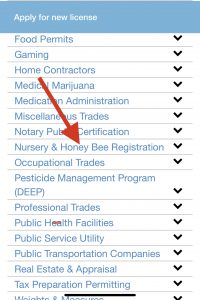 If you need any more information or help, please contact:
The Connecticut Agricultural Experiment Station
123 Huntington Street Box 1106
New Haven, CT 06504
(203) 974 8506
Insect Information Office:  (203) 974 8600
Plant Disease Information Office: (203) 974 8601
Thank you all for your attention in doing this. It helps all of us and, of course, all of our bees!
Rick